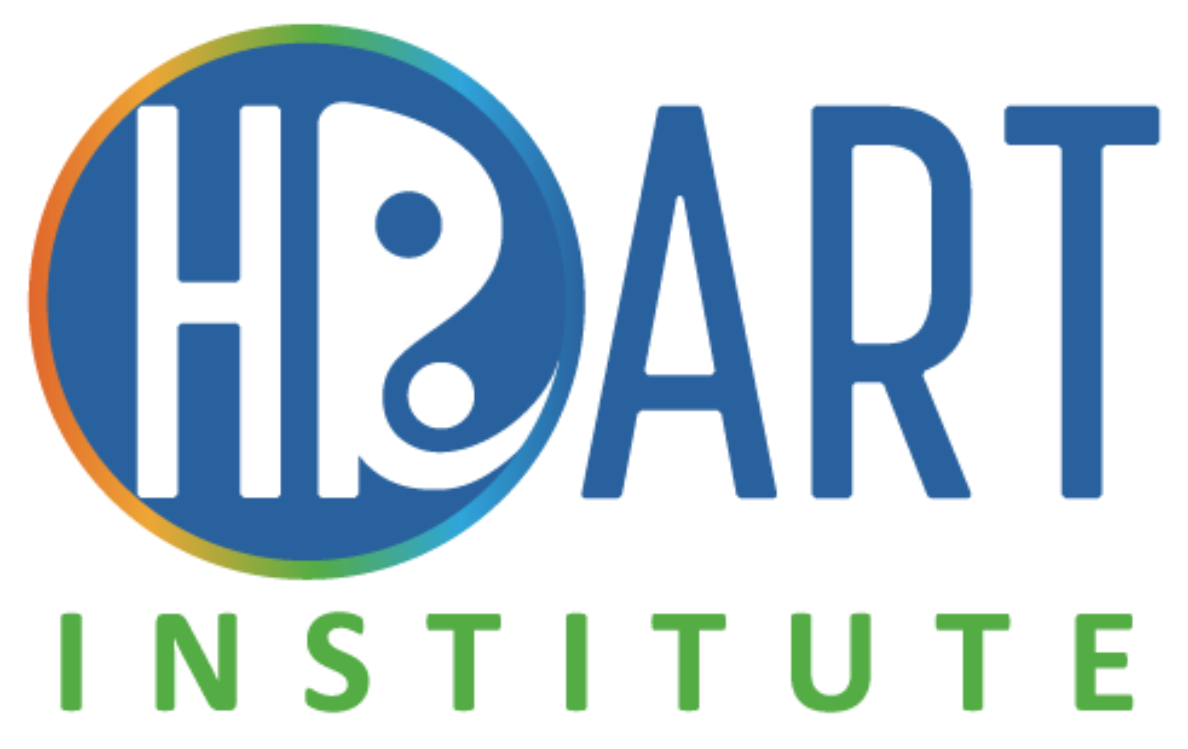 Practitioner Certification in Medical Qigong (MQP)
This 200-hour Certificate program teaches students Medical Qigong exercises that are designed to heal the body, calm the mind, and connect with spirit. Students then go on to learn the foundational Medical Qigong qi emission protocols used to restore balance and remediate disharmony in clients. As the program progresses, students learn advanced theories of energy purgation, tonification, regulation and cultivation, as well as advanced theories and protocols.
Certification Requirements:
P1: Introduction to Medical Qigong Therapy (32 Hours)
This first course is designed to introduce the student to Medical Qigong exercises to maintain health, heal their bodies, calm their minds, and reconnect with their spirit. Medical Qigong exercises will be taught that help the body correct the physical and energetic imbalances. This strengthens and regulates internal organs, nervous system and immune system, relieves pain, regulates hormones, and strengthens and releases deep-seated emotions and stress. The course will introduce the student to the basic theories of energy tonification, purgation, and regulation of the body's organs and energy channels, as well as strengthening the body's protective energy field (Wei Qi).
Other topics covered in this course include:
Respiration, posture, and mental training
Emotional detoxification
Healing sound therapy
Analyzing and categorizing qigong exercises
Introduction to medical qigong prescriptions
Establish a personal medical qigong workout

**This course is named "Energy Care 101" within the IHI Curriculum.
P2: Introduction to Assessment and Protocols (32 Hours)
This second course is designed to introduce the student to the further theories of energy purgation, tonification, regulation and cultivation. In addition, strengthening the body's protective energy field (Wei Qi) and the techniques used to avoid absorbing Toxic Qi while in a clinical environment will be discussed. Students are led through a progressive series of advanced Shen Gong (Spirit Skill) meditations and exercises, used to develop advanced intuitive diagnostic skills. Additionally, students will learn the Medical Qigong treatment protocol for treating patients.
Other topics covered in this course will include:
Developing Energetic Sensitivity and Perception Skills Energetic Projection Skills Advanced emotional detoxification therapy Yi-Quan meditation exercises to develop focused intention of mind and energy
Introduction to clinical energetic diagnostic techniques
Introduction to prescriptions and clinical treatments

P3: Clinical Foundations of Medical Qigong Therapy (32 Hours)
This third course is designed to offer the student an overview of the major principles and foundational structures that govern Traditional Chinese Medical Qigong.
Other topics covered include:
Three levels of Ancient Daoist Mysticism: Four Functional Properties of Energy: Materializing and Dematerializing Energy; Establishing a Medical Qigong Clinic; Combining Medical Qigong with Other Healing Modalities; Qi Emitting Methods (including Invisible Needle, Energetic Point Therapy, etc.)
Internal Organ Prescriptions and Healing Sound Therapy

P4: Analysis of Organ Discomforts and Medical Qigong Prescription Exercises (32 Hours)
This fourth course offers the student an overview of the major principles and foundational structures that govern Traditional Chinese Medical Qigong. This course is designed to introduce students to the advanced theories and clinical modalities of internal organ treatment, as well as the Medical Qigong Exercises and Meditations prescribed as homework in the Medical Qigong Clinic.
Other topics covered include:
Treatment of Liver diseases
Treatment of Heart diseases
Treatment of Spleen diseases
Treatment of Stomach diseases
Treatment of Lung diseases
Treatment of Kidney diseases
+ At-Home Practice, Reading Assignments, Cases & Write-Ups (48 Hours)
+ Clinic, Supervision and Final Exam (24 Hours)
What if I'm not sure if I want to be a practitioner?
This program progresses at a beautiful pace. We begin by focusing on your personal health, recognizing that our wellness is key to being a healer. Each training session provides you the space to decide if the next step is for you.
I'm interested in learning more about Qigong? Am I welcome?
Absolutely! MQP1 is a perfect starting place for an individual that is simply curious about what Medical Qigong has to offer to the wellness equation.
How will I benefit personally from this program?
This program provides you with the tools to begin identifying the root causes that have now materialized into physical, mental and spiritual discomforts. This program is highly focused on personal healing and restoration through personal cultivation and the peer practice protocols you will receive in class.
What does a typical day of training look like?
Our class days typically begin at 9 AM and end at 5PM. Each day includes a combination of lecture, in-class discussion, group exercises, demonstrations and practice protocols with peers. We typically have breaks every 2-hours, with a 90-minute lunch break around noon.
Do I need to be in-person or is there a virtual option?
Our group training sessions are available for in-person learning only. Virtual is available for any student interested in pursuing independent study. Please contact the center directly to discuss this option.
If I'm coming from out-of-town, where should I stay?
The HRart Center is located within minutes to several hotels. We recommend the following for accommodations:

What can I do with the certification?
Upon receiving your certification, individuals will be able to do Medical Qigong energetic protocols for their own roster of clients. Individuals will also be able to facilitate basic Medical Qigong exercise classes.
What are the requirements to get this certification?
The MQP is the first level of certification consisting of 200 hours. A Medical Qigong Practitioner Certification will be awarded after successful completion of:
Attendance of 4 classes (4 days x 8 hours each= 128 hours)
Clinic, supervision and final exam (3 days X 8 hours = 24 hours)
At-home practice, cases & write-ups (48 hours)
How much experience do I need to have with Qigong before beginning this program?

There are no prerequisites for this primary level certification. All are welcome.
What are your COVID protocols?
We highly encouraged masking for any individuals that are not fully vaccinated when our gatherings are indoors.
The HRart Center is equipped with air purifiers however we actively have no windows that open to encourage fresh air flow. If you will be uncomfortable in this type of environment, then it might not be an appropriate time to complete the in-person training.
Our training sessions are open to a small number of participants to allow for social distancing. Increased sanitization practices are also in place to limit sharing of materials.
If you have any questions or concerns, please call the center prior to registering
(717) 430-2850
or email
[email protected]
.
What if I am sick the day of training?
If you do not feel well the day of training, we encourage you to engage in rest.
Simply contact our center by phone at
(717) 430-2850
or email at
[email protected]
. The instructor will then work with you one-on-one to make-up the class sessions you have missed at another time when you are well.
What if there is bad or iffy weather?
Your safety is always our top priority, if weather appears to be a concern, please contact our center by phone at
(717) 430-2850
or email at
[email protected]
.
If we make the decision to cancel due to inclement weather,
the announcement will be made 2-hours before the session start time. All participants will be emailed at the address they used for registration and an announcement will be posted on the course page. Participants will be given the option to participate virtually or receive a full refund for their registration fee.
Refunds are considered on a case by case basis. Please contact the center directly to discuss.
\Learnworlds\Codeneurons\Pages\ZoneRenderers\CourseCards
Meet Your Teacher,
Samm Smeltzer, MMQ
Samm Smeltzer is an HR Visionary and Medical Qigong Healer. In November 2021, she earned her Masters certification in Medical Qigong with Ted O'Brien at the East Coast Institute of Medical Qigong. As an HR Visionary, her decade-long pursuit of the missing elements for employee engagement within organizations led her down this path of merging Spirituality, Eastern Medicine and workplace wellness to create the potential for deep healing within our workplace cultures.

Samm is the founder of The HRart Center, a center devoted to corporate wellness and growth. As a Medical Qigong Therapist, Samm's clients come from a range of different backgrounds, but she specializes in healing stress and burnout for professionals as well as coaching them back to their Connected Path. The HRart Center's ultimate mission is to train HR professionals to become HR healers so they can heal their own workplaces. This is the workplace revolution we need.

She is currently pursuing her doctoral certificate in Medical Qigong at the 3 Treasures School of Medical Qigong studying under Lisa VanOstrand.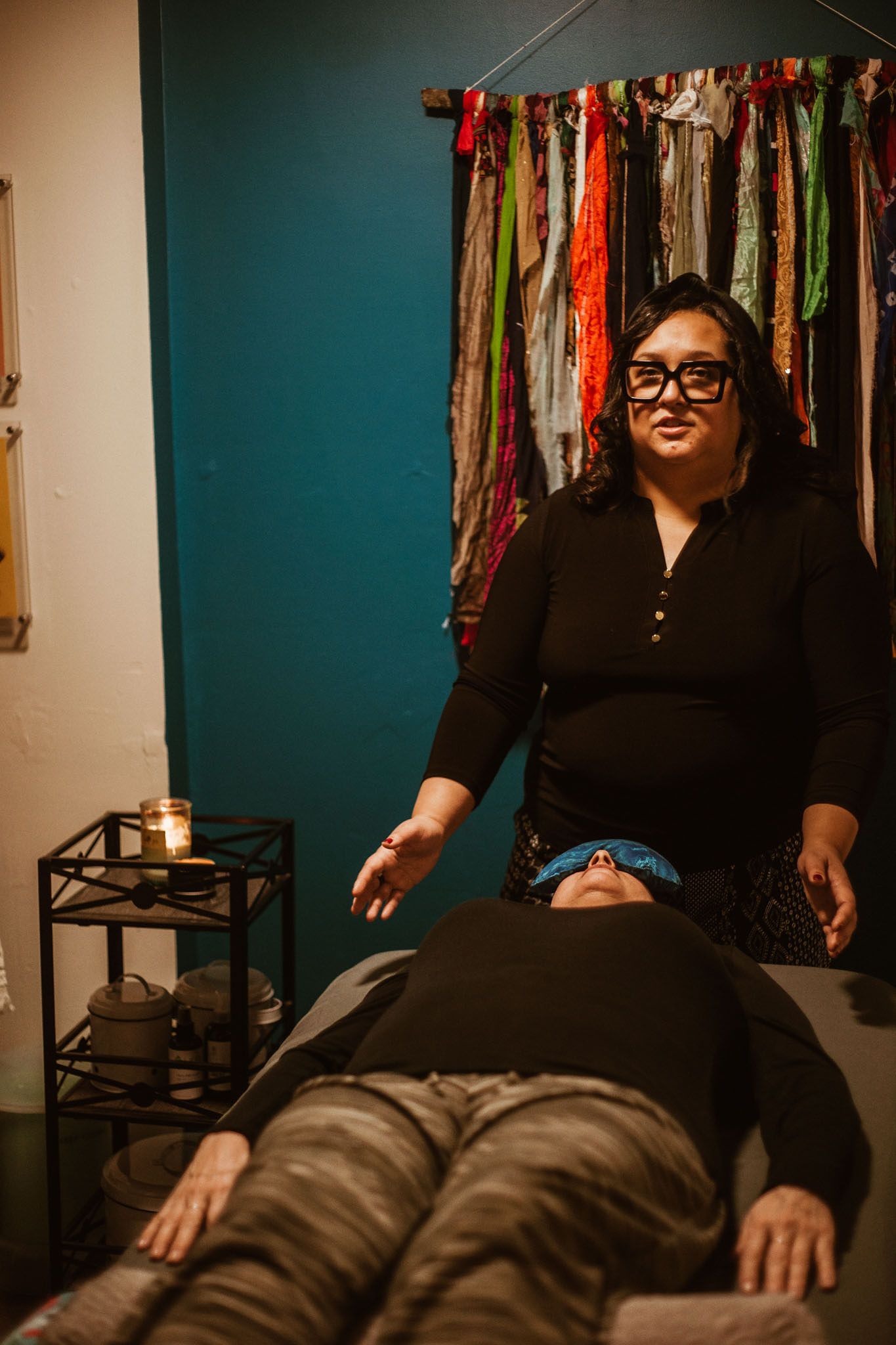 Tell us a little bit about yourself and we'll guide you to the right pathway.
Created with